Is anyone heading to the #OVOTourSeries today in Birkenhead?
Great BBQ tonight, great to see you all.... tonight one of of junior members brought this down to say Thank You, we love it! #skiclub
Twitter feed video.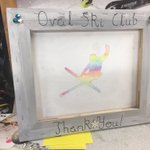 So some of our racers are back @StokeSnowSports attending @SkiTeamTelford club national race this morning - good luck to all! The rest of us are getting geared up for the last session from 1600 hrs then followed by our end of season club BBQ #skiclub
Load More...